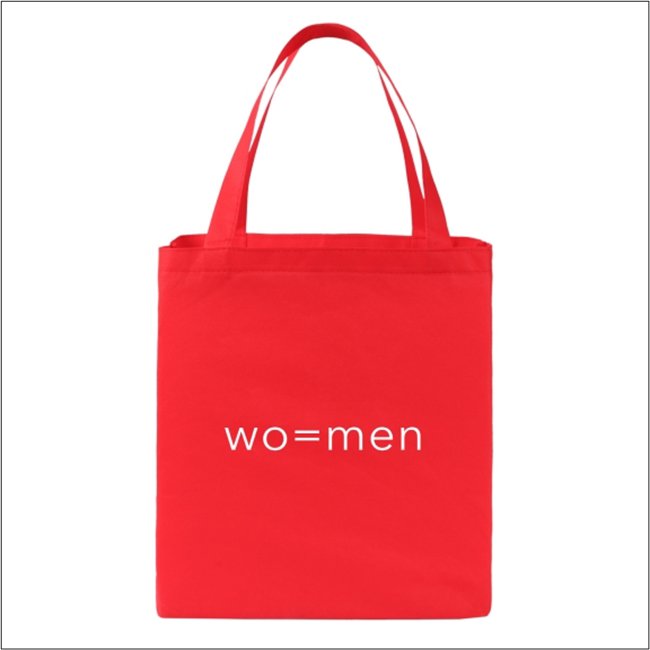 Shop
WO=MEN market bag
Promote gender equality everyday with this handy market bag. Made of nearly indestructible 80g polypropylene, this extra large bag is perfect for the Farmer's Market or your neighborhood market.
Available in white with black text, or red with white text.
Product details:
80g polypropylene
Dimensions: 20" width, 12.99" height, 7.99" length
Carry handle height: 20"
From the WO=MEN collection:
The WO=MEN collection is based in Krista's deep belief in gender equality. A dedicated feminist who has focused her career exploring issues important to women and girls, Krista offers free portraits to first time female candidates.