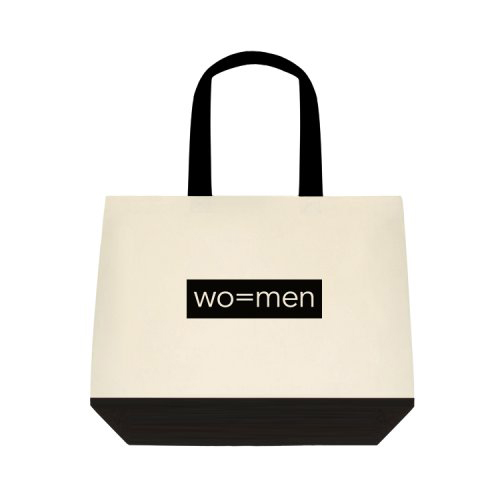 Shop
WO=MEN tote bag
Promote gender equality everyday with this handy tote bag. Made of lightweight and sturdy canvas, this bag is a lighter version of a boat bag and is perfect for a day at the market or a day at the beach.

Product details:
Two-tone cotton canvas in black and natural
Dimensions: 14.17" wide / 12.4" height / 4.33" length
Carry handle height: 8.66"
From the WO=MEN collection:
The WO=MEN collection is based in Krista's deep belief in gender equality. A dedicated feminist who has focused her career exploring issues important to women and girls, Krista offers free portraits to first time female candidates.